Today is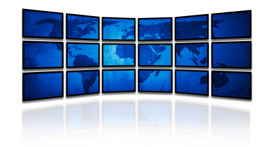 The right place for custom dallas web designer,
affordable web design, graphic design dallas TX

We all must understand that good security
is a journey and will never be a destination.

Google Mobile
Friendly Specialist!
We will get your website approved at Google!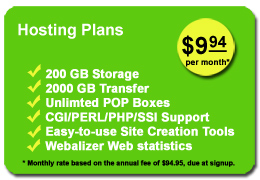 Affordable Professional Hosting




Web design Dallas, Website Design Dallas, Dallas Web Design, Dallas Website Design.
Custom website design Dallas, affordable web design, graphic design dallas - Comprotex is known for Dallas web design and website designer services. If you need a completely custom, award-winning web design firm, you have found the best. We have been creating websites for more than 20 years for businesses large and small. Web design is our middle name! Finding a Dallas Web Design firm to simply modify an overused template isn't going to work in today's market. Times have changed. We can help design a custom website that will be professional and one of a kind! Comprotex, a Dallas area firm, is a website design company with creativity, professionalism & excellent customer service. Your first choice in custom web design for the Dallas Texas area! Designing a website is the creative side of the process and involves the expertise of the site owner, wed design firm, marketing and advertising departments, artists, photographers, writers, technical writers, programmers, and code experts. This list of experts can be a whole team or two people. Either way, it is a team effort to combine all these skills and talents to complete an interesting and professional website for the Dallas area. Website design requires clear direction from the research within the website development plans. Focusing on the user's access to the information, a solid navigation menu is critical, helping the user find the information they need. A Dallas website design and layout needs to combine navigation and content with graphics and photographs that help guide the user and showcase products and services. It's not an easy task, and requires good coding and design skills, so this isn't part of developing your website that should be cheap. It is the largest part of your website budget. Along with the design comes the writing. Search engines can't find you if there is no text to search. Quality written content is critical to a successful website, rich with keywords and website style writing. While the look of the site is critical to its visual success, what it has to say is also important. Content matters, so make sure that it is well written.
Google Mobile-Friendly Website Specialist!
Google is now using mobile-friendliness as a ranking factor in searches from smartphones. Smartphones now make up more than 60% of all searches today. This change may have impacted your website's placement in search results. Many are calling this change "Mobilegeddon", although it doesn't have to be the end of the world for your website.
Let us develop an alternate mobile-friendly site that will be approved by Google at a very affordable cost.
Don't lose your ranking on Google! Call us now 888.588.5402
Comprotex... Where Presentation is Everything!
If a Custom Website is Important, Call Comprotex!
We have the solutions for today's devices!
Google Mobile Friendly Specialist!
We will get your website approved at Google!



Featured Sites!
All New Websites Get Free SEO (search engine optimization) for 90 days after launch. **
**Comprotex does not guarantee position on all search engines during or after SEO period.